Catastrophe At Plesetsk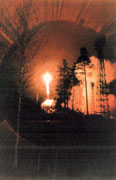 Launch of Foton-M microgravity research mission on October 15 ended in a disaster due to a foreign piece of metal in Soyuz strap-on booster's hydrogen peroxide pump. Launch pad and receiver station were damaged and future launches from two Area 43 pads cannot be performed before repairs are finished.


Foton-M: The First But Not The Last One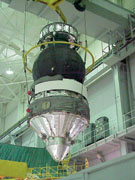 Teledesic To Halt Work

Under The Sign Of Integral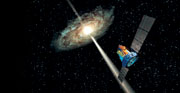 European gamma-ray observatory was successfully launched by Russian Proton just two days after the Plesetsk failure.


China Augments Military Presence In Space
Zi Yuan 2 is probably the second Chinese satellite for electro-optical reconnaissance.