ISS Main Expedition Five Mission Chronicle: September 2002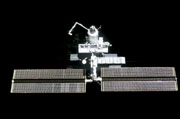 In September, Valeriy Korzun, Peggy Whitson and Sergey Treshchov conducted material science experiments and received another Progress M1 cargo ship.


Day Off At Labor Day

Electricians At Work

Day Of Rememberance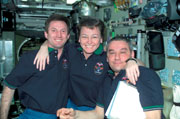 Reboost

Debris In Berthing Assembly Found

Repair Of CDRA

Peggy Whitson Promoted

Preparing For Change Of Progresses

Navigation Failure

Seasons At The ISS Planet

NEEMO, Aquarius And Astronauts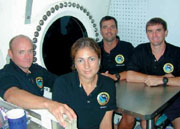 Progress Goes Autonomous

Greetings To Peenemunde

Testing Manipulator

Information On Catastrophe Was Late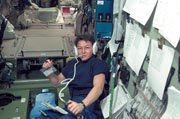 Docking With Progress M1-9

Progress M1-9 Launched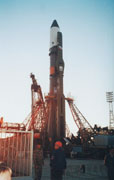 On September 25, third Soyuz-FG launch vehicle delivered the cargo craft into orbit. Fourth launch in October will be manned.


September Shakedown Of The ISS Project


Japanese Module Is One Year Late


Pentagon To Replace Brazil Onboard ISS