Development And Launch Of The First Satellite Of Earth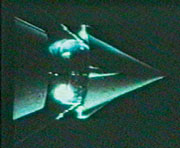 Vladimir Poroshkov reviews the history of PS-1 from the first concept of R-7 ICBM till the launch on October 4, 1957.


Military Space Force Is 10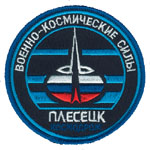 Vladimir Ivanov, the first commander of VKS in 1992-1997, recalls the years of organization of the Military Space Force as well as the development of launch vehicle and space systems in that years.


Moscow Hailed Heroes Of First Group Space Flight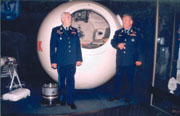 40 years ago, in August 1962, Andriyan Nikolayev and Pavel Popovich were the first cosmonauts to fly into space simultaneously.


B.I.Romanenko Is 90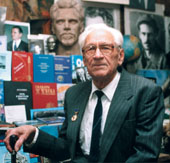 Novosti Kosmonavtiki congratulates Boris Ivanovich Romanenko, space engines designer and spaceflight historian, with his 90th anniversary.