Ariane 4 Launched Fifth SPOT Bearing Two Picosats

Aqua Will Follow Earth's Climate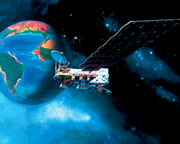 A Launch Spanning For Five Years: DirecTV-5 In Flight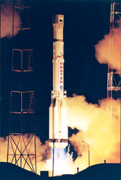 The launch of Tempo-1 by Proton was once scheduled for 1996. Five years later, the same bird reached orbit as DirecTV-5.


China Launched Two Scientific Satellites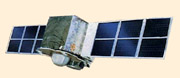 In Reverse But Correct Direction: On The Launch Of Israeli Photoreconnaissance Satellite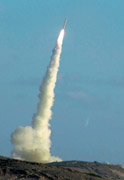 Resolution of Ofeq 5 cameras is estimated as 50-60 centimeters from perigee. More Israeli satellites of electrooptical reconnaissance will be launched by 2011 within the current 12-year development program.


Supervised By The Speaker: Kosmos 2389 In Flight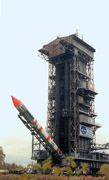 Another Parus for naval navigation and communications was launched May 28 from Plesetsk, as Anatoliy Perminov of Russian Space Forces officially acknowledged. President of the Council of Federation Sergey Mironov witnessed the launch.